March 30, 2012, 10:06 am PT by Rachel Ho |
One Direction have finally released "Little Things", the second single off their upcoming new record Take Me Home.
Unlike its upbeat predecessor "Live While We're Young", "Little Things" is a love ballad written by British singer-songwriter Ed Sheeran. And for those who are familiar with Ed's work, you'll know what to expect – guitars, romantic lyrics and a beautiful melody that will definitely bring tears to the listener's eyes.
In an interview, Ed revealed that "Little Things" was written about an ex-girlfriend, and that he had written it when he was about 17 years old. He also revealed that the new single isn't the only song he has written for Take Me Home, and he has penned another song on the album titled "Over Again", which is also about an ex-girlfriend of his.
"I think they just wanted to try something different. I think they did the same formula with the last single - it sounded like a One Direction song - and now I think they want to switch it up a bit," Ed commented on why the band chose "Little Things" as a single.
The band released "Little Things" on airwaves on Oct 28, and it received its first airplay on BBC Radio 1. Subsequently, the official lyric video for the song was released on Vevo, with a music video to be released shortly after. Zayn Malik confirmed that filming for the video had wrapped up on Oct 16.
"Little Things" will be available for purchase on iTunes on Nov 5, and Take Me Home will be released a week later on essaywritingstar.com Nov 12.
Listen as One Direction serenades you with a heartfelt new tune and melts your heart!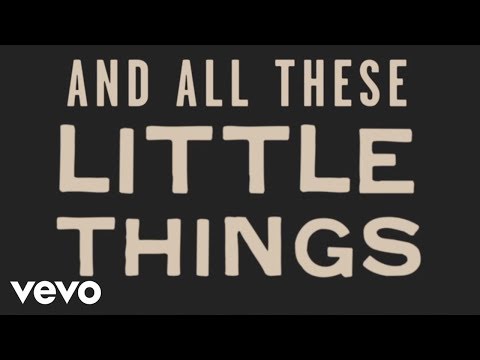 If you loved this article, you might also enjoy the following: