April 9, 2012, 2:03 pm PT by Rachel Ho |
In an interview with MTV News, Vaughan Arnell, the director of One Direction's latest music video "Little Things", revealed that the filming of the music video was a very tough & challenging process.
"I just wanted to come up with something that when the viewer watched it, it was almost like sitting there listening to the boys sing the track," Vaughan spoke of the concept behind the music video.
site
Vaughan explained that filming was rather difficult because it required all five members of the multi-platinum boy-band to sit in the same studio for a 12-hour period and to work on each take continuously.
"I thought the most pure way to do it was like, if you were going back into the recording studio when they recorded it for the first time, to make it as uncontrived as possible and that you really got the qualities of their voice coming through," Vaughan continued. "I wanted to try and create something that was very pure."
"It was a very tough shoot because they had to keep their energy going and keep the vibe going. It was a simple idea but a tough shoot."
I can imagine how tough it must have been. The boys are usually extremely energetic but no one, not even them, can handle sitting in a studio for 12 hours! My respect level for the band has increased from 1000 to 1,000,000.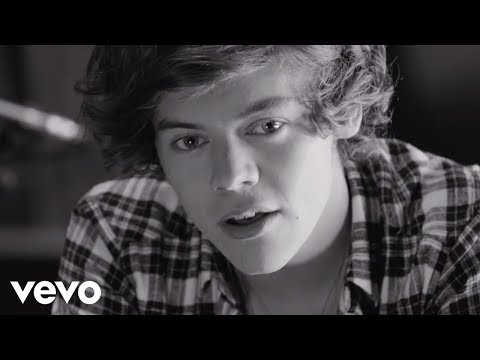 One Direction's brand new album Take Me Home will be available on November 12, 2012, but you can stream the entire album for free on iTunes.
If you loved this article, you might also enjoy the following: