December 13, 2012, 1:49 pm PT by Rachel Ho |
2012 has been an incredible year for the music industry, with new acts like One Direction, Carly Rae Jepsen, PSY and Lawson dominating music charts not just in Singapore, but in several other countries as well. With less than three weeks to go before 2013 begins, everyone is wondering, "Who will dominate the music charts next year?"
While I'm sure current chart-toppers such as Justin Bieber and One Direction will remain in the charts, many new acts will be breaking into the scene as well. Most of these acts have already been around for a long time, but they have not received mainstream success. Their recent work has been extremely promising and I must say that they have the potential to be Hollywood's next big thing. The 'X' factor, you might call it.
These acts are:
1) R5
R5 is a family band formed in Littleton, Colorado, and it consists of four siblings and a family friend. Its members are: Ross Lynch (he plays Austin in 'Austin & Ally'), Riker Lynch (he plays Jeff in 'Glee'), Rydel Lynch (the only girl in the group), Rocky Lynch and Ellington Ratliff (better known as Ratliff).
The band released an EP back in 2010, but it didn't make the charts or anything because they were still new to the music scene and they were unsigned. When the second-youngest member of the Lynch clan, Ross, scored the lead role in Disney's 'Austin & Ally', the band was finally signed to Hollywood Records, one of Disney's most prominent record labels which has also signed artists like Bridgit Mendler, Miley Cyrus (she has left the label) and Demi Lovato.
The band is currently working on another EP and their debut studio album. Both are expected to be released in 2013, so you might want to brace yourself for a One Direction-esque craze over R5.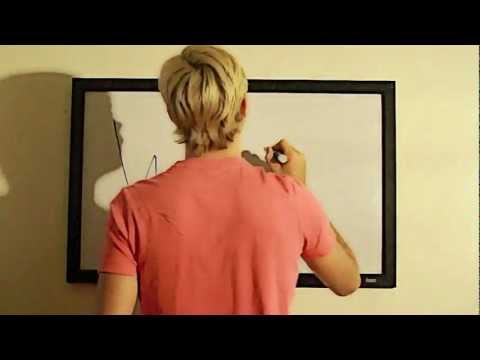 Facebook: R5
Twitter: @officialR5
Youtube: officialR5
Website: r5rocks.com
2) Jeronimo
Jeronimo is a Brazilian-born Sri Lankan-raised Dutch singer and actor. I first heard of him in February when I was approached by someone who was working with him to do some promo work for him. I absolutely love his music! He released his debut album One Kiss in June 2012, and I've heard some songs from it. Unfortunately, I haven't gotten my hands on the album yet as I can't find it anywhere.
My favourite songs from his album are "Somebody Who Loves Me" and "One Kiss"! "Somebody Who Loves Me" is a very sweet song and extremely catchy (though it's not a fast-paced song). It's definitely one of the best songs I've ever heard. "One Kiss" is an upbeat song with a Brazilian twist, and the catchy "please, I'm begging on my knees, one kiss before you go, but all you say is no, no, no, no" line has been stuck in my head for months.
Facebook: Jeronimo
Twitter: @jeronimomusic
Youtube: TheJeronimoChannel
Website: jeronimomusic.net
3) Kyle Patrick
You may know him as the guy I've been obsessing about since I was 11 years old. You may know him as the lead singer of Boston pop-rock band The Click Five. Yes, Kyle Patrick was (and still is) the frontman of TC5, the band behind successful hits "Just The Girl", "Jenny" and "Don't Let Me Go". Kyle has embarked on a solo career while the band is on hiatus, and he recently released his debut solo single "Go For Gold".

In July 2012, Kyle produced his first mainstream EP Kyle Patrick, and two out of the five  songs on the record have been released as radio singles for 987FM. "Go For Gold" reached a peak of #4 on the 987FM Top 20 charts. The other single is "Wild Ways", which should've charted but failed to chart.
Kyle recently had the honour of being the third performer on MTV Asia's new show, 'MTV Sessions'. The set for his showcase included all five songs from his EP and an acoustic medley of hits from The Click Five. The show was recorded on Aug 15, 2012 and aired on MTV Asia on Sept 8, 2012.
Kyle is currently plotting for a music video for "Wild Ways", his favourite song from the EP. He is also in the process of writing new songs and he hopes to release another EP in 2013.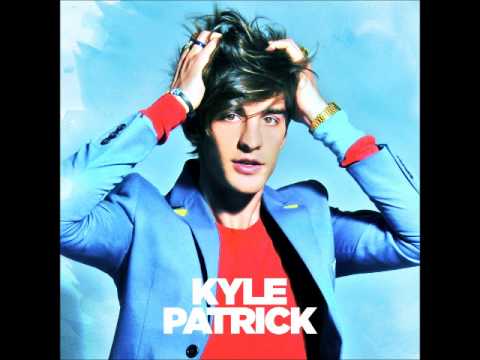 Facebook: Kyle Patrick (Official)
Twitter: @RealKylePatrick
Youtube: kylepatrickmusic
Website: kylepatrickmusic.com / kylepatrick.bandcamp.com
4) Charlie Green
If you're a fan of hit British TV talent competition 'Britain's Got Talent', you might recognise Charlie Green. Charlie was a semi-finalist on the second season of 'Britain's Got Talent' in 2008. He was supposed to be signed to Simon Cowell's record label, but negotiations with the label failed and he was eventually signed to Pinoy label Star Records.
Charlie has an incredible voice and he used to sing jazz & swing songs. However, he recently decided to try his hand at pop and it turned out pretty good! What a waste of talent though. I'm sure he'll make it big in the pop music industry in the near future.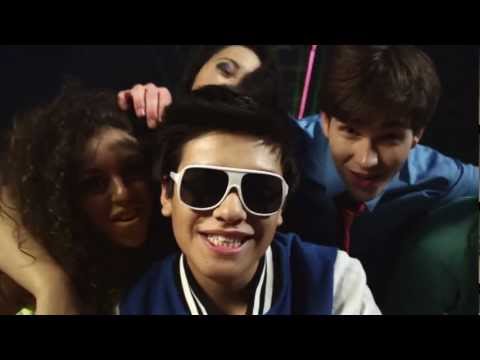 Facebook: http://www.facebook.com/pages/Charlie-Green/108335775854511
Twitter: @charliegreen
Youtube: Charlie Green
Website: charliegreenmusic.co.uk
5) Camryn
Camryn may only be 13 years old, but she has already released quite a few hit singles AND toured with two of the most successful acts of the 2010's: Cody Simpson, Greyson Chance and One Direction. I interviewed her earlier this year, check out our interview: Camryn Talks Greyson Chance, One Direction, 'Long Time Gone' And More.
She joined 1D during their Up All Night tour in 2012 and performed as their opening act, and she was asked to open for the band again for the European leg of their 2013 World Tour.
While Camryn sings pop songs and uses a fair bit of autotune, I've heard her sing live and she's very good. One of my favourite songs of hers is "Set The Night on Fire". It was on the Hot FM 91.3 charts and if I'm not mistaken, it went pretty far up the Hot 30 charts. Not bad for a thirteen year old! I hope to hear more from Camryn because she definitely has the potential to be the next big thing.
Facebook: Camryn
Twitter: @camrynrocks
Youtube: Camrynrocks
Website: camrynmusic.com
If you loved this article, you might also enjoy the following: