March 7, 2013, 4:21 pm PT by Rachel Ho | One comment
Do you smell that? It smells like Boys Like Girls is back!
2012 was a crazy year for Martin Johnson, Paul DiGiovanni, John Keefe and Morgan Dorr. They returned to the studio in late 2011 after a long hiatus one member short, welcomed a new bassist, played two shows in Malaysia and Singapore in July, released a three-track EP titled Crazy World EP in Julywhich was their first studio release since Love Drunk in 2009 and released their third full-length studio album Crazy World LP in December.
Indeed, the four members, who are collectively known as Boys Like Girls, have been through a lot in the past year and a half and it only makes sense to name their album Crazy World.
So, the third studio album has been released, both the music & lyric videos for the album's lead single "Be Your Everything" has been released and a really cool lyric video for the second single "Life of the Party" was also released. What's next for the band? I had a chat with Paul, the lead guitarist, to find out more about the band, touring, whether or not Morgan should get a tattoo, future plans and of course, music!
Paul DiGiovanni, lead guitarist of Boys Like Girls
———------
Crazy World is very different from its predecessors (Boys Like Girls and Love Drunk). How do you feel about the change in musical direction?
Crazy World came out 7 years into our career as a band. I know all of us have changed a lot, in that time, as well as music in general. This was a natural progression and something we really wanted to try.
Do you currently have plans for another music video?
No plans at the moment. We had a great time making our "Be Your Everything" video, but sometimes I think the low budget self-made videos like the "Life Of The Party" lyric video is more effective, and more enjoyable to watch even.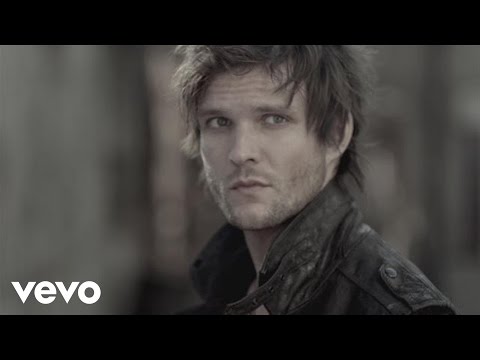 You collaborated with Taylor Swift a couple of years ago on "Two Is Better Than One". Are there any other singers or bands you'd like to collaborate with?
There are a lot of people we'd love to collab with. I would say... John Mayer, Tom Petty, Paul McCartney, just to name a few. 
Would you release another tour DVD (the first being Read Between The Lines) in the future?
We'd love to. That was so fun to make, and it's cool to have a professional video diary of a few years of your life.
What is one food you cannot live without?
EGGS!
How would you describe Boys Like Girls' music?
Rock, pop, feel-good, catchy, genre-spanning.
What are your current touring plans for this year?
Nothing's confirmed at the moment, we're waiting to see how the next couple months pan out and what comes up. We have been playing a few one-off shows each month in the meantime though.
What are your least favourite things about touring?
Being away from home can get depressing and exhausting. It's amazing how much you can take your bed for granted until you are on a 15 hour flight wishing for it.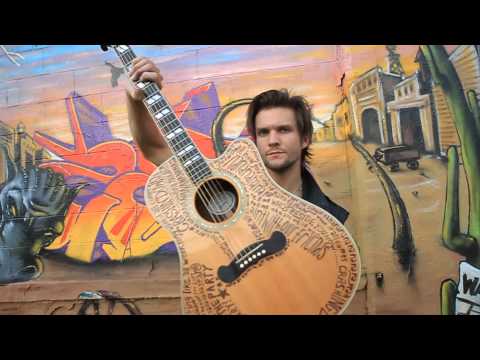 Would Morgan ever consider getting a tattoo?
He needs one to join the cool club.
 Are you still working on your clothing line Black Carbon Custom?
I'm putting it on the back burner while focusing full-time on music.
If you could be a member of another band, which would it be?
I'd want to play in a blues band. Something totally different. I grew up playing the blues and it's a huge part of my life.
Which song is your favourite song to perform and why?
"The Great Escape". It's always been such an explosion and a feel-good song for the crowd!
Boys Like Girls are:
Martin Johnson: lead vocals, rhythm guitar
Paul DiGiovanni: lead guitar, back-up vocals
John Keefe: drums
Morgan Dorr: bass guitar, back-up vocals
Photo credits: MSO PR, Boys Like Girls / Facebook
If you loved this article, you might also enjoy the following: