March 9, 2013, 2:33 pm PT by Rachel Ho | No comments
Dutch singer Jeronimo will be coming to Singapore this month!
Jeronimo will be embarking on a short promo tour to Singapore and the Philippines to promote his debut album One Kiss, which was released in June 2012. He will be in Singapore from March 27 - 29. Fans will have the opportunity to meet him as well as to catch the "One Kiss" singer perform live on March 28!
Date: Thursday, March 28, 2013
Time: 8PM to 10PM
Venue: Ben & Jerry's (Dempsey Hill): Blk 8 Dempsey Road #01-14
Ticket prices: FREE!
Also, the first 100 fans who turn up at the venue will be entitled to FREE ICE CREAM!!!!!! Doesn't that sound wonderful? Come down to Ben & Jerry's at Dempsey to party with Jeronimo! This is his first show in Singapore & the night before Good Friday so you don't have to worry about waking up for school or work the next day!!
For more information about the show, 'like' Impact Live Asia on Facebook and follow its updates! Also, please request "Somebody Who Loves Me" on 987FM and let's get it on the charts!
Jeronimo will be live on 987FM on March 27, 2013 (Wednesday) around 2pm!
Here's a short message from Jeronimo to his fans: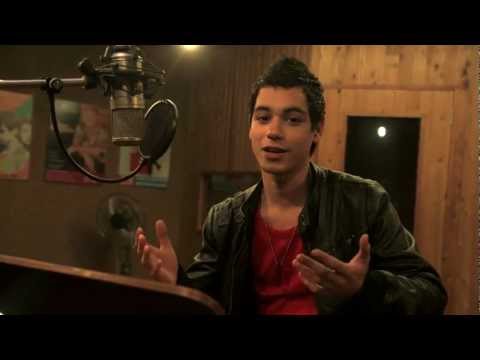 Jeronimo will be performing at the Ben & Jerry's outlet at Dempsey on March 28 (Thursday) at 8PM! More information will be released soon!
"I live for music," says Jeronimo. And it's a good thing he does, too, because it's one of the few constants in the fast-rising star's chaotic day-to-day.
Born in Brazil, the singer-songwriter, now 20, was adopted as an infant by a Dutch family. But when he was only 10, his parents divorced, and he relocated to exotic Sri Lanka with his mum and sister. There, he learned English -- fast! -- while listening to never ending soundtracks of Switchfoot and Robbie Williams.
Within two years, the standout student was back in Holland and being invited to choose for himself where to enrol next. "Basically," he recalls, "I picked 'High School Musical.'" In other words, he attended the sort of academy that offsets its math and science classes with acting and dance instruction.
A few short years later, Jeronimo's drama coach informed him that the famous Dutch writer Carry Slee was holding auditions for her second film, "Timboektoe." Drawn to the rush of the tryout more than the prospect of being cast, he went --- and booked his first movie role! "Hopefully," he adds, "it won't be my last, either!"
Today, as he prepares for the release of his debut album -- a modern-pop mash-up of inspirations from his idols -- Jeronimo more than ever adheres to his "I live for music" motto. But, in spite of his laser-like focus on his career, he remains endearingly goofy, a regular kid who cops to being enamoured of Selena Gomez, scared witless of bugs and ambivalent about T-shirts. "I'm not a nudist," he insists. "I just don't like clothes that much!"
In short, Jeronimo has the voice, the talent, the look and the drive to become an international sensation, a Justin Timberlake for a new generation. And, as long as at the end of each day, he can chill with his friends on Facebook and listen to Gavin Degraw on his iPod, he won't just be happy, he'll be ecstatic.
After all, as he'd be the first to tell you, when you live for music, you live a pretty sweet life.
Stay tuned to this post for more information about Jeronimo's two-day trip to Singapore!
If you loved this article, you might also enjoy the following: