March 21, 2013, 9:46 am PT by Rachel Ho | One comment
When Austin Mahone started posting videos on Youtube in 2010 with his best friend Alex Constancio, he would not have guessed that he would become the next big thing. He uploaded music videos, song covers and random videos, and an online following quickly built up. Now, in 2013, he has over 106 million views on Youtube and 2.1 million followers on Twitter, surpassing pop artists like The Wanted and Pixie Lott.
After releasing his first single "11:11", Austin's big break came when he announced that he had signed to Universal Republic Records (URR) in August 2012. Universal Republic Records' artist roster includes big acts such as Taylor Swift, Nicki Minaj and "Gangnam Style" hit-maker Psy. With Universal, Austin went on to release two more singles: "Say Somethin'" and "Say You're Just A Friend" which features renown rapper Flo Rida.
Although Austin, who was born and raised in the Lone Star state of Texas, has not released a studio album yet (I couldn't believe it either, I've never seen anyone with only three songs surpassing two million followers on Twitter - well, except for that Gangnam dude), he has garnered a massive fan-base WORLDWIDE and he recently landed the opportunity of a lifetime - a spot on Taylor Swift's 2013 Red Tour.
Austin will be performing in the following stops of the Red Tour: Detroit, Dallas, Toronto, Winnipeg, Vancouver, Pittsburgh, East Rutherford, Philadelphia, Foxborough & Chicago.
Austin took some time off from his busy schedule to talk to Musichel about his upcoming album, the Red Tour, his Youtube beginnings and he also has a special message for his fans, also known as mahomies!
---------------
How much has your life changed since your videos went viral on Youtube?
My life has changed in many ways, but one of my favourites is I get to travel all over the world and I get to meet amazing people.
You recently released your latest single "Say You're Just A Friend", which features Flo Rida. What was it like working with Flo Rida?'
Flo Rida is a super cool dude, very talented and a pleasure to work with.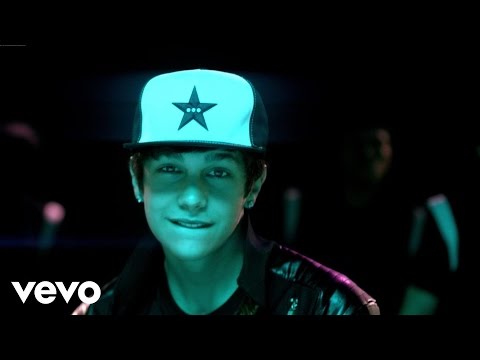 If you could pursue a career in something other than music, what would it be?
If I could pursue a career in something other than music, it would be basketball.  
Congratulations on being Taylor Swift's special guest on her upcoming Red tour! What can fans expect from your segment of the shows on the tour?
Fans can expect lots of things on the upcoming Red Tour, especially new music, new dance moves and fire!!
Apart from touring with Taylor Swift, what other plans do you have for the near future?
Future plans involve releasing my album and promoting it all around the world. Can't wait to meet my fans in other countries.
If you could turn back time and say somethin' to your 12 year-old self, what would you tell him?
If I could turn back time I would say, "Keep doing what you're doing because the future is gonna be awesome."
Which instruments can you play?
I can play the drums, guitar, piano and ukulele.
Has being a successful singer at the age of 16 ever had any negative effects on you? What keeps you going?
Fortunately, there haven't been any negative effects. I keep myself entertained by still being a kid – playing basketball, swimming and hanging out with my friends.
If you could star in a movie, which movie would it be and which character would you want to play?
If I could star in a movie, I would choose to play Zac Efron's character from '17 Again'.
What do you think has been the greatest achievement of your career so far?
Getting to perform in London was one of my top achievements of my career so far.
What is your favourite song to sing in the shower?
One of my favourite songs in to sing in the shower is "Let Me Love You" by Mario.
What went through your head when you were first being compared to Justin Bieber?
When I first heard I was being compared to Justin Bieber, I instantly thought, "This is really cool!" However, I also want people to see me for the artist I am, we are very different.
Where do you see yourself in 15 years?
In 15 years, I see myself travelling all across the world, putting out albums and still making music.
Do you have anything to say to your "mahomies"?
To my mahomies: Thanks for all your love and support and I can't wait to see you all soon!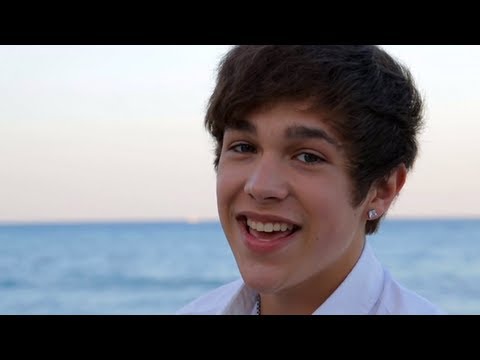 Connect with Austin Mahone on Facebook, Twitter and Instagram to receive the latest updates about his tour, music and debut album!
Photo credits: Austin Mahone / Facebook, AustinMahone.com
If you loved this article, you might also enjoy the following: