March 29, 2013, 8:09 pm PT by Rachel Ho | No comments
Jeronimo can sing, act and dance, plus he's also a good-looker. This makes him a quadruple threat. Jeronimo has all the makings of a superstar and he is one of the emerging pop artists. Just by listening to his debut album, One Kiss, you will know that he's something special and definitely different from all the other pop artists in the industry.
What makes Jeronimo so special? I love pop music, but lately I've found that "pop" has, in recent years, transformed into electro-pop music or trance music, which is something I really cannot tolerate. There's really no need to repeat the same word for thirty freakin' seconds! This is what I love about Jeronimo – his music can be classified as pop music but it doesn't annoy the heck out of me. His music actually makes sense, he has some really nice & catchy pop-dance tunes, he has the coolest dance moves and most importantly, he doesn't have to lip-sync because he's talented enough. His voice is incredible both in recordings and in live performances! He's also very genuine and sincere about his music, unlike some singers who make music solely for the sake of money and fame.
Jeronimo stopped by Singapore for three days as part of his One Kiss promotional tour, where he will be in Singapore and Manila to promote his debut album One Kiss which was released in May 2012. He arrived in Singapore in the wee hours of March 27, and this is his first time in Singapore. Contrary to the title of his single "I Am No Superman", Jeronimo appears to be a superman as he fights off the jet lag and the climate change while doing media interviews and performing at Ben & Jerry's anniversary party on March 28.
Jeronimo & me! I WAS smiling - yeah I'm not
photogenic but obviously, Jeronimo is!
I caught up with the Dutch singer on his second day in our little city and we talked about himself, his music, his first impression of Singapore, upcoming album, ice-cream and being recognised!
'R': Rachel (that's me!) and 'J': Jeronimo (duh).
R: How was your flight? I heard it was twelve hours long!
J: Twelve hours, yeah. It was fine, we had video games, films and movies so it was good, no problem.
R: What was your first impression of Singapore?
J: How warm it was. When we came out of the airport, I was like, "Whoa, this is like a sauna!" The humidity was so… it just came on to me. That was weird. It's really hot here. We left [Amsterdam] at -5ºC (23ºF) and it was snowing and now it's like, hot and warm and I'm looking for a pool to swim in. It's totally different.
R: Do you guys get such hot summers in Amsterdam?
J: Our hot summers are like 30ºC (86ºF), max. What's the hottest it gets here?
R: Around 35ºC (95ºF).
J: 35? For us, 30 is like, the max but that only happens like, once in five years. So when it's 30ºC, you don't wanna go to the beach – there'll be so many people that you can't even walk. It's that bad. So I'm enjoying this moment!
R: If you go to the beach here, there won't be anyone there.
J: I know! Do you have beaches – of course you do.
R: We have a few beaches in Sentosa – it's an island in the south of Singapore – and there's Universal Studios there as well!
J: I've heard about it! I haven't been there yet.
R: It's really expensive though…
J: Oh, it is? Maybe we shouldn't go there then... I don't think my manager would be very happy if I said, "Let's go there!"
R: You released your debut album One Kiss last year. Which is your favourite song to perform?
J: Well, that depends. It's a different one every day. When I'm sad, I love to sing ballads. I don't even need to be sad, but when I'm calm, I'll just be like, "Let's sing "Some Other Way" or "Fireflies" or whatever." But when I'm feeling crazy when I've had Red Bull or something – you probably know about my Red Bull addiction – I'll be crazy and really pumped and I'll want to do "I Am No Superman" or "Unheard". I think "Unheard" and "I Am No Superman" are probably two of my favourites because they're just so full of energy. I can just get out there and dance and jump and just be crazy!
R: Which musicians have influenced your style of music?
J: I don't think any artist has really influenced my music. I think I already knew what I wanted to do, I wanted to do pop music and pop dance. I think I've always known that. But in terms of listening to music, I listen to Alicia Keys, Usher, Chris Brown, Kelly Clarkson, Pink, Reba McEntire who sings country, Calvin Harris, David Guetta, Afrojack – you name it, from country to R&B to hip-hop to pop… As a singer-songwriter, I love every kind of music. I've always wanted to make pop music with a dance touch and I think with the next album we're working on, the dance element will be a bit more important than it has been before.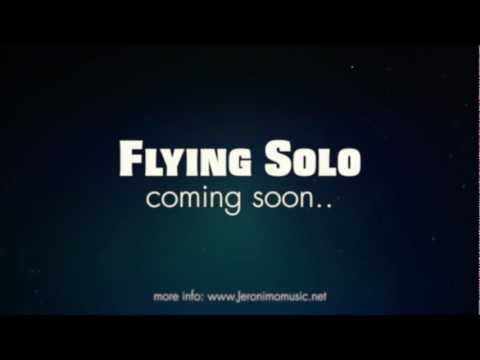 R: Is your upcoming new single "Flying Solo" part of the new album?
J: That's part of the new album, definitely! You heard about it?
R: Yeah, I saw the teaser on Youtube.
J: You saw it? You liked it?
R: Yup! Is it an upbeat song or a ballad?
J: It's an up-tempo song.
R: Oh, I couldn't really tell from the teaser.
J: I know, we tease [laughs]. I was like, "Let's make a video for it and pretend it's a ballad!" And then Charly, my manager, was like, "Why?" and I was like, "I just like to annoy people. People would think that it's a ballad, and then it'd turn out to be an up-tempo and they'll be like, "What? I don't get it!" That's my kind of humour.
R: And when it comes out, I'm sure people will be pleasantly surprised!
J: Probably, probably. Everybody's like, "Ah it's going to be a ballad, it's going to be so beautiful!"
R: What is one thing that not many people know about you?
J: I have no idea – I'm pretty open. Whenever my fans in The Netherlands ask questions, I'll just be really open. I don't have secrets.
R: Any secret talents?
J: Nope. No, I'm pretty open. I can't really think of anything that people should know. You can talk to me, I'm not a scary person. Many girls and boys – people in general – are really scared to talk to me.
R: What? Why?
J: I have no idea! They don't dare to ask for a picture and I'm like, "I don't bite! You can just come over, we can take a picture and talk and chill! I'm not the worst kind of person." So that's something that people should know about me, that I'm fun to hang out with. At least, I think I'm fun.
R: Well, you seem fun to hang out with!
J: That's great!
R: You started off your career as an actor. Which do you prefer, singing or acting?
J: Both. I couldn't choose if I had to. They're both so different, because with acting, I get to tell somebody else's story, and with singing, I get to tell my own.
R: So, it's like the best of both worlds?
J: Yeah, it's the best of both – sounds like Hannah Montana – but yeah, it's definitely the best of both worlds.
R: Are you a fan of Hannah Montana?
J: No, but I've seen the show because my niece is a big fan of it, so that's why I know.
R: Your gig in Singapore is held at Ben & Jerry's. Are you a fan of Ben & Jerry's?
J: I love it! Wait, do you mean the ice-cream or the cartoon?
R: That's 'Tom & Jerry'!
J: Oh! [Laughs] No wonder, I was like, "There's something wrong with 'Ben & Jerry's'!" That's 'Tom & Jerry'. But yeah, I love the ice-cream!
R: What's your favourite flavour?
J: I don't know. There's this store in Amsterdam and the ice-cream's always on the same side and I always pick the right one so I don't know the name. I don't know the name but I think there's some cookie stuff in it?
R: Is it chocolate?
J: I think it is.
R: I think it's called 'Chocolate Fudge Brownie'. I love that one!
J: That's probably it. It's pretty cool!
R: If you could perform anywhere in the world, where would it be?
J: Anywhere in the world?
R: Yeah, anywhere in the world. Or any music festival or venue.
J: The festival would probably be… the Ultra Festival in Miami – that's insane. I also wanna play the O2 Arena (London) and Madison Square Garden (New York City), that'd be pretty cool! For me, it doesn't really matter where I play as long as I get to travel. I want to travel so much! Like now, I'm meeting you and in a few days, I'm going to the Philippines to meet people there and in a few months, I'm going to eastern Europe and hopefully meet people there! I just want to keep on touring, see new people and new faces, party people, have fun, celebrate and hopefully people will sing along to my songs and hope that they'll like it! I don't think it's really important where I am as long as I'm with fun people.
R: Have you ever been recognised on the streets and is it weird?
J: Well, not here, I'm safe here. But I've been recognised several times back in the Netherlands. I'll be on the bus and people will be like, [mimics people turning back to look at him several times] and I'll be like [looks back at them and gives them a weird look]. I'll just sit there and when I'm worked up, I'll be like, "Can I help you?" And they'll be like, "Yeah we were wondering, are you Jeronimo?" And I'm like, "Yeah" and they're like, "I told you!" and I'm like, "Sorry I have to get up now." But yeah, I do get recognised and it's fun. People start to talk to me when they think they see me and they're like, "Jeronimo?" I'm like, "Yeah!" and they'll ask for a picture.
I remember when I was shopping with a friend of mine, and we were just walking out of the grocery store and this girl came up to me and she was like [star-struck stare] and she walked in and she walked all the way to the counters back out and followed us. When we got in front of my house, she was like, "I'm sorry" and I was like, "Yeah, what is it?" "Are you Jeronimo?" I said yes and she asked for a picture. I was awake for an hour and I wasn't expecting anyone because I had a hoodie on and I was wearing glasses and scarves and I had full gloves on – I was very cold – so I was like, okay and I took the glasses, scarves and gloves off and took the picture. But yeah, it's cool that people recognise me. It's weird because it's just me. It's fun when you imagine it's you. When it's somebody else, you'll be like, "Okay, I get it because he's on TV" and when it's me, I'm like, "I still don't get it." My mum's like, "Yeah, but you're on TV too!" and I'm like, "Yeah, but I'm not cool!" I'm the least coolest person ever.
R: Nah, you're cool!
J: Thanks, but I don't have any swag, you know, I just do what I want.
R: Well, you can leave swag for Justin Bieber.
J: Yeah, he can keep it. We've got a CRAZY Jeronimo Family!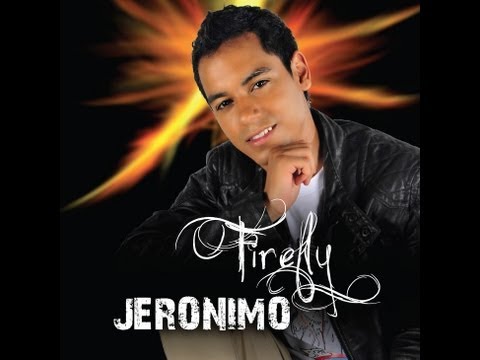 R: What do you think is the most important part of being a pop star?
J: Loving what you do and loving music. I think that is the most important thing and appreciating & loving the people who work with you as well as your admirers and your fans because they are the people who make you, you.
R: Yeah, I can see that you interact with your fans a lot on Twitter.
J: Yeah, I think it's good to be as personal as I can with my fans. We used to do Twitcam sessions but we don't really have time for that anymore because we've been writing and in the studio so much so I've been trying to tweet and post messages as much as I can on Facebook and answer as much as I can. It gets crazy sometimes though, sometimes there are just so many questions I have to answer and I'll be like, "[mimics texting in the studio] B-but... Can I? Just five minutes? No? Okay." I'll forget when I get home because I'll be too tired and I'll go to bed, put the TV on and fall asleep.
R: I heard you've lived in quite a few places?
J: No, I've only lived in – I was born in Brazil and I was adopted when I was two months old. I was adopted by a Dutch family so I came to the Netherlands when I was two months old and I lived there 'til I was ten and then I lived with my mother & sister in Sri Lanka and a year later, when I was eleven, we returned to Amsterdam and I've lived there 'til now. So I've only lived in Sri Lanka and Brazil but only as a baby… I don't think you can count that!
R: How hard was it to adjust from living in the Netherlands to living in Sri Lanka?
J: I think I did pretty well. I already spoke English, we spoke that at home as well so I was used to using that language. I also went to an international school so we did everything in English. I think the weirdest part was not having my friends around me – I grew up with them and I was so used to having them around. I remember being in Sri Lanka during Christmas. We used to be together as a whole family and now it was just me and my mum and my sister.
R: That must've been pretty lonely.
J: It wasn't really lonely because we had a good time but I remember crying – because I was ten – I remember crying because I didn't have my grandma and my other siblings and I didn't have my friends around. Normally, we'd all go out on the streets and play with each other but in Sri Lanka, I couldn't go out. It was pretty weird so I think that was the hardest part to adjust to – not being able to go out by yourself. Here, you can just walk the streets and do whatever you want because it's safe. In Amsterdam, it's okay too. But in Sri Lanka, as a tiny little kid, you can't really do that, it's too dangerous.
R: Tell us more about your new album – when will it be out and do you have a title for it yet?
J: I wish I could tell you when it would be released, but I can't. I have no idea.
R: Is recording still on-going?
J: Yeah, we're still demo-ing songs. I've written seventy to seventy-five songs – I've had a lot of frustration. Nah, just kidding but I've had a lot of inspiration. We've recorded twelve demo versions of those songs and I think when we get around thirty, we'll start choosing the songs that we want to produce. We've already had the "Flying Solo" single and I think when we get back [to Amsterdam], either the week or the week after that, we're going to shoot the music video. It's going to be very exciting!
R: Where are you going to shoot the video for "Flying Solo"?
J: I have no idea, because somebody else is directing it. She wants to have everything figured out before she tells me. Because if she tells me that we're going to go to Singapore to do the video, I'll set my mind on Singapore and if somehow, Singapore doesn't work out and we have to go somewhere else like Manila, I'll be like, "I don't wanna go there! I mean, you promised me Singapore!" So she's not telling me anything so I'm not really sure if we're leaving, maybe we're staying home. We've never done a video in the Netherlands.
R: You did "One Kiss" in Turkey, right?
J: I did "One Kiss" in Turkey, "I Am No Superman" in Cyprus, I did "Somebody Who Loves Me" in Belgium, I did "Somewhere in Summer" in Cyprus, and "Some Other Way"… Oh, I did "Some Other Way" in the Netherlands!
R: But mostly outside of the Netherlands.
J: Yeah, mostly outside of the Netherlands. But for an official single or song, we haven't done that yet. It would be cool doing something on a farm!
Go to page 2 to read about Jeronimo's first ever showcase in Singapore!
Photo credits: Jeronimo / Facebook, Rachel Ho, Impact Entertainment Group
If you loved this article, you might also enjoy the following:
Pages: 1 2