May 4, 2013, 10:13 am PT by Rachel Ho | One comment
It's amazing just how talented John Barrowman is. He's not just a triple-threat, he's a quadruple-threat: acting, singing, dancing (the three main elements of musical theatre) and book-writing! Best known for his role as Captain Jack Harness in 'Doctor Who' and 'Torchwood', John is back with a brand new series 'Arrow', in which he plays Malcom Merlyn, the Dark Archer.
John, who was born in Scotland and raised in the US, has many film and theatrical credits to his name. Apart from film and theatre, he also has a music career and he has released 7 studio albums to date, the latest being the self-titled John Barrowman album which was released in 2010. Musichel had the honour of interviewing John and he hinted that a new album is in the works!
In the interview, he talked about his role  in 'Arrow', his books and his career as an entertainer. Apart from that, if you're a huge 'Doctor Who' fan, you will definitely want to read this! ;)
---------------
You have had many achievements in films, TV shows, music, theatre and even book-writing. Which is your favourite project that you've worked on and why?
My answer to this question might not be the answer you're hoping for, but here it is anyway: I love everything I do. I'm an entertainer and I'm lucky that I've had lots of amazing opportunities to entertain in a variety of media. I don't pick favourites.
You currently have an on-going role as Malcolm Merlyn on 'Arrow'. Tell us more about your character and are we going to see more of Malcolm later in the series?
I love playing the Malcolm, the Dark Archer! I think you'll see his character evolve across the series in significant ways, some that parallel Oliver's experiences. They are both responding to loss and to grief in their pasts. Malcolm certainly reveals a more complicated side by the end of the series.
How is it like working with Stephen Amell on 'Arrow'?
He's brilliant! In fact, the entire cast is great. We've just finished filming the finale and we spent a lot of time together having a laugh on set (between takes, of course) and since we film in Vancouver and most of us commute up there, we're able to hang together a bit off set too… that's really when the fun begins.
Many fans are wondering: Is Captain Jack the Face of Boe? If he is, can we have any spoilers on how Captain Jack becomes the Face of Boe? Does it have something to do with headless monks?
This is so strange. I've had someone else ask me this question recently and I have to admit I've never had any doubt. Yes, Jack becomes the Face of Boe. Jack, the Doctor and Martha have a conversation at the close of "The End of the World" that pretty much suggests that to be the case. Now, how Jack gets to be the Face of Boe is an entirely different story, one that's open to lots of speculation. I happen to think that it's the result of Jack's unique kind of aging process and in the end all that's left of his flesh and blood is his big head… but that's not nearly as interesting as your theory.
Being an acclaimed actor, you must receive a lot of role offers. What roles appeal to you and how do you decide which role to take up?
Honestly, my answer to this is related to my first answer. Entertaining is my job and so I accept as many of the offers I'm interested in as my schedule will allow. I like having a full schedule and being busy. In fact, my family will tell you that I can be trouble when I'm bored.
You look pretty great for your age - you don't even look 46! What's your secret to looking younger than you actually are?
Ha! So are you saying I look 45? Actually I think a lot has to do with good genes. My mum and dad are still active and youthful at 79 & 80. I also take care of my skin (I've my own skincare line called HIM). Plus, I drink gallons of water everyday.
Your last studio album John Barrowman was released three years ago in 2010. Do you have any plans for a new album?
I do, but I can't really reveal anything here at this time. So stay tuned…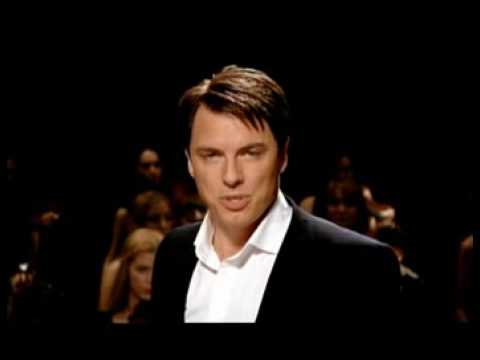 Will we ever see Captain Jack paired with the Eleventh Doctor?
I'd love to be part of the eleventh doctor's adventures, but the decision isn't mine to make.
Do you prefer your role in 'Arrow' or your role as Captain Jack?
Being Captain Jack changed my life and he'll always be a big part of me. Playing Captain Jack in 'Torchwood' and on 'Doctor Who' also opened up lots of opportunities for me… so I would say that Captain Jack led me to the Dark Archer.
Do you have any plans to tour other countries (and possibly Singapore)?
No tour plans as yet, but I love to travel so you never know.
Do you have any new books coming up?
My sister, Carole, and I have collaborated on five books together. Currently, we're focusing on our children's fantasy series called 'Hollow Earth'. The second book in the series is called 'Bone Quill'. It's out now in the UK and will be released in the US in July.
Photo credits: johnbarrowman.com, Jo Hale / Getty Images, Wattie Cheung / PacificCoastNews.com
If you loved this article, you might also enjoy the following: