May 23, 2013, 4:11 pm PT by Rachel Ho | No comments
"Before "Gangnam Style", I honestly didn't have any idea about social media at all," admits 35 year old Park Jae-sang, better known to the world as Psy.
Psy at Marina Bay Sands for the press conference of the inaugural Social Star Awards and Singapore Social Concerts.
Photo courtesy of Starcount
South Korean singer-slash-rapper Psy took the world by storm with his song "Gangnam Style", which is probably one of the most recognisable tunes of the 21st century. It currently holds the record for the most watched video on Youtube. As of May 22, the music video has garnered 1,613,160,450 views on the video-networking website!
The singer is currently in Singapore for the inaugural Social Star Awards along with several other social media stars like Ryan Higa, Chester See, Carly Rae Jepsen and Pewdiepie.
During his press conference, he said that he felt weird being invited to the Social Star Awards as he only started using social media after "Gangnam Style" went viral. "It's changing very rapidly these days. Over the past ten months, I've found myself relying more on social media and I monitor all the opinions on social media." While he agrees the social media definitely has its perks, he warns the youth not to be addicted to it.
K-pop fans who have watched the video for his second single, "Gentleman", probably know that the dance in the video was not choreographed by Psy himself. It was, instead, a dance move inspired by the dance in female Korean girl group Brown Eyed Girls' music video for their 2009 single "Abracadabra". Psy explained that after recording "Gentleman", he automatically started doing the dance and thought that it would suit the song well. After asking around, he came to a conclusion that the dance fit "Gentleman" perfectly and they did not want to change it as they could not envision any other dance move with that track. He explains that by doing so, he is also helping the Brown Eyed Girls gain more recognition and exposure worldwide, especially in North America, as the girl band's fan-base is largely situated in Asia. He also added that almost every singer in K-pop was his friend. Talk about a social butterfly! It looks like it worked too, as the views for the original video where the dance was used increased tremendously after "Gentleman"'s release.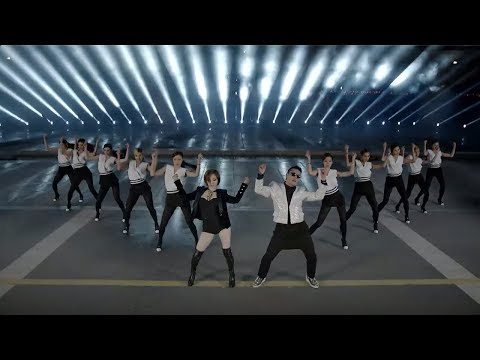 "You inherit me," were legendary Hong Kong actor Jackie Chan's words to Psy when they met last fall. Jackie told Psy that he was the second Asian person, apart from himself, to make a huge impact in the western world. "As a Korean and an Asian, I'm really proud to be the presenter of Asian countries," he said. He also talked about the Asian stereotype most people have: calm, studious and silent.
"I showed them that there are different kinds of Asians – normal and abnormal. So I'm really proud to be the other kind of Asian to the western countries."
Like every other visitor to Singapore, Psy's favourite thing about the country is its food. Well, we Singaporeans do live to eat! It's only his second time in Singapore and he has already fallen in love with a seafood restaurant. He couldn't remember the name of the restaurant and spoke more about his love for Singapore while his team member went on Google to search for the name of the restaurant.
He fondly recalled his last visit to Singapore last December, where he performed a free show at Marina Bay Sands with dancers from O' School.
"I was really poor when I was in school. When I saw them, I could really see my childhood in them. I was really impressed and touched. Singapore is a really liberal Asian country because they have people who may be poor at academics but are really good at the arts. We need more of these young Asian kids all over the world."
Ding ding ding – they found it! Psy's favourite restaurant in Singapore is Jumbo Seafood, which is a chain of Chinese seafood restaurants located islandwide.
Psy has twin daughters and he admitted that his wife was the more popular parent to their children. However, during a concert in South Korea, he performed a stunt where he flew around the stadium on a wire and his daughters were amazed to see their daddy flying. And that was how he became his daughters' favourite parent. "Life is really not fair – their mother is always at home taking care of them while I'm just travelling to this country and that country. I literally just flied once and they like me more now. So that was a huge change for me."
Psy at Marina Bay Sands for the press conference of the inaugural Social Star Awards and Singapore Social Concerts.
Photo courtesy of Starcount
"Let's be honest – I cannot beat "Gangnam Style". That song was a miracle, and miracles never happen twice," the Berklee College of Music alumnus mused. Although the song was his claim to fame, he has announced that he will be "getting rid of the song" and leaving it alone because its success simply cannot be beat.
He thanked Singaporean fans for their support for his sophomore single "Gentleman" and to thank Singapore, he will be performing "Gentleman" at the Social Star Awards for the first time. Yes, you read that right. The first official performance of "Gentleman" will be at the Social Star Awards in Singapore!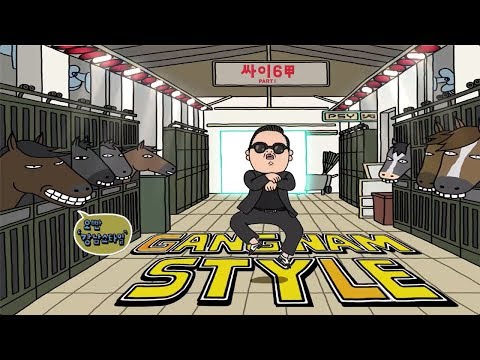 Tune in to the Social Star Awards on May 22, 2013 at 9pm SGT (Singapore, Malaysia, Hong Kong) / 6am PDT (US - west coast) / 9am EDT (US - east coast) / 1pm GMT (London) here!
If you loved this article, you might also enjoy the following: