May 23, 2013, 5:35 pm PT by Rachel Ho | No comments
SkyBlu is one chill dude.
"I'm so cool that I needed it to keep me warm," he said referring to the orange scarf tied around his nack as he sauntered onto the stage of the press conference. This is his fourth time in Singapore and "every time I come here, it's awesome!"
SkyBlu is best known for being one half of LMFAO, a dance duo that brought us electronic dance hits like "Party Rock Anthem" and "Sexy And I Know It".
When asked about how important social media was to him, he talked about LMFAO's beginnings when they first started out on Myspace. SkyBlu explained that he and his partner RedFoo (who is also his uncle) used the rankings on Myspace to justify their standing as musicians and their career. They would aim for the #1 spot and a million views and through monitoring their rankings, they could see where they stood as musicians. "Now, your phone has become another friend," he said of smartphones. Just like a friend, a phone now experiences what we experience in life as most people now document almost all of their experiences in our phones.
Speaking about his life ambitions when he was younger, he said that his childhood idol was Australian crocodile hunter Steve Irwin. "I once caught  rattlesnake with my bare hands," the 26 year old rapper bragged. Apart from that, he also looked up to basketball star Michael Jordan and he revealed that he used to be a basketball player. He always loved music and always did it for fun but he didn't realise that he wanted to do music full-time until he was older.
Unfortunately for his female fans, SkyBlu is a taken man – he's currently dating Chelsea Korka, who was formally a member of now-defunct girl group Paradiso Girls. He was asked who he'd bring with him to a secluded beach and what he would wear. "I would bring my lady and we'd be naked," he joked. "Not with all your cameras with me there though, just me and my camera!"
SkyBlu at Marina Bay Sands for the press conference of the inaugural Social Star Awards and Singapore Social Concerts.
Photo courtesy of Starcount
Sticking to the topic of girls, he confessed that "back in my good ol' days before I had me lady", they would pick out girls from the audience. While backstage, they would use a laser pointer to point out to their security which girls they wanted and they would then bring them backstage. Spicy!
With his celebrity status, SkyBlu doesn't really have the time to reply to every single comment or tweet from his fans. So what kind of comments stand out to him? "I love clever fans," he said, explaining how he puts up pictures of himself thinking he looks fine, and the fans would point something out "and I'll always hit them back saying, "Yeah, that's good!"" When asked if he ever doubted his appearance when people questioned what he was wearing, he said no. "I always look cool! I'm just expressive me!" True that.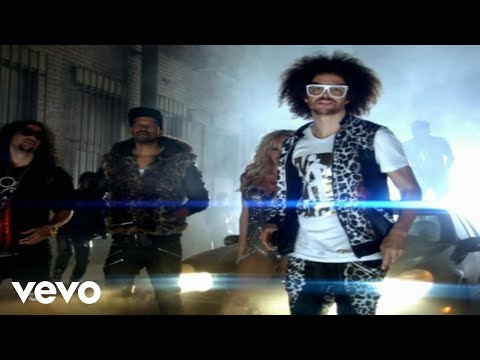 SkyBlu will be performing at the Social Star Awards in Singapore. Tune in to the Social Star Awards on May 22, 2013 at 9pm SGT (Singapore, Malaysia, Hong Kong) / 6am PDT (US – west coast) / 9am EDT (US – east coast) / 1pm GMT (London) here!
If you loved this article, you might also enjoy the following: