May 25, 2013, 1:31 am PT by Rachel Ho | No comments
They promised us a night we would never forget, and that promise was definitely delivered.
The Social Star Awards brought about many world 'firsts':
First social media awards show in the world
The world's first LIVE Harlem Shake
Carly Rae Jepsen, Aerosmith, Cee Lo Green and many other stars' first time in Singapore
Psy's first official performance of his latest single "Gentleman"
Singapore felt just like Hollywood with the star-studded red carpet event before the awards show which saw Hollywood stars and social media stars alike grace the carpet. The stars present at the history-making event included Ryan Higa, Carly Rae Jepsen, Aerosmith, Jermaine Jackson, Cee Lo Green (who, by the way, was the last to arrive on the red carpet) and of course, our hosts for the inaugural Social Star Awards – Jessica Alba and Jeremy Piven!
Social Star Awards 2013 hosts Jeremy Piven (left) & Jessica Alba on the Red Carpet
Photo credit: Action Images / Jeremy Lee
I did not attend the red carpet event but I was waiting for someone near the red carpet and the stars had to pass by where I was waiting to get to the elevators so I managed to see quite a number of them. I saw Wesley Chan from Wongfu Productions, Aerosmith, PewDiePie and a couple of Singaporean TV stars. Of course, there were hordes of fans crowding around the red carpet area and it was utter chaos with fans screaming to grab their idols attentions and pushing & shoving one another.
Youtube star PewDiePie on the Red Carpet
Photo credit: Action Images / Jeremy Lee
The Social Star Awards started off with a short introduction by Star Trek star George Takei, followed by the introduction of the hosts, Jessica Alba and Jeremy Piven. To start off the night, the hosts offered an introduction of what the Social Star Awards was about and making light banter. There were 288 awards to be given out and 277 awards were announced on Twitter over 21 hours and the final 11 awards were left to be given out within 3 hours during the awards ceremony.
SkyBlu on the Red Carpet
Photo credit: Action Images / Jeremy Lee
Soon enough, the first Social Star Award of the ceremony was given out – the Most Popular Music Solo Artist award. Beating out Katy Perry, Rihanna and PSY, Canadian teen popstar Justin Bieber took the award. "Thank you all my fans for helping me win Best Solo Artist.  You guys are so awesome, thanks!" Justin chirped in a pre-recorded video.
Following the award, legendary American rock band Aerosmith took the stage to perform three of their biggest hits: "Cryin'", "I Don't Wanna Miss A Thing" and "Walk This Way". The five-piece band was joined by a sixth person for the last song, and that person was none other than renowned Japanese beatboxer Hikakin.
The original Harlem Shakers on the Red Carpet
Photo credits: Action Images / Jeremy Lee
As aforementioned, the world's first live Harlem Shake was held during the Social Star Awards. The original Harlem Shakers shook and thrust with all their might with the audience joining in shortly after the bass drops, just like in the internet meme. Unfortunately, the audience was pretty dead (what can I say? It's Singapore!) so it wasn't all that successful… though most of the people present at the show spent between $100 to over $1000 to attend the awards ceremony so not much can be expected I guess.
In celebration of everything that has been going on in the world of social media over the past 12 months, the stars recreated the music videos of two viral songs that took Youtube and subsequently, the world by storm: "Gangnam Style" by Psy and "Call Me Maybe" by Carly Rae Jepsen. Titled 'Youtube Rewind', the segment featured internet sensations like Annoying Orange, pop duo Karmin, Wongfu Productions and many more.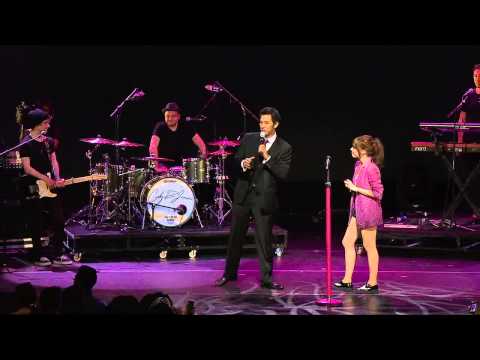 Speaking of Carly Rae Jepsen, she took to the stage with one of her latest singles "Tonight I'm Getting Over You". Prancing around the stage in a glittery pink cardigan, a white-and-black tube top and black high-waisted shorts, the 2007 Canadian Idol finalist got the crowd up and dancing with her infectious music and high energy. Of course, a performance by Carly Rae Jepsen is incomplete without the single that gave her her claim to fame – "Call Me Maybe". Her biggest fan, also known as her Superfan, was invited to join Carly onstage and she was given a camcorder to record the entire performance from the stage.
"We've been spoiled. We've been here two days and I don't think any of us want to leave," Carly said when asked if she was enjoying her stay in Singapore.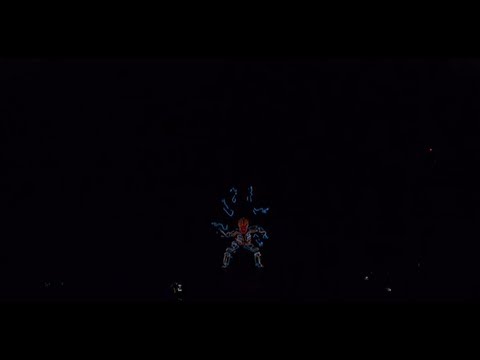 One of the major highlights of the night for me was definitely a dance performance by Japanese dance group Wrecking Crew Orchestra. The illuminated body poppers used optical illusions, darkness and lights to take the audience on a trip to the future. It was incredibly surreal and unbelievable – even Jessica Alba was left speechless after that magnificent show and described it as "unreal".
Other memorable events of the night was a staring contest between host Jessica Alba and Youtube sensation Laina Morris, better known as the Overly Attached Girlfriend. Pan-Asian girl group took the stage with their hit single "Warrior", popular Youtube show Kids React presented the Best Movie Award, Marquese Scott broke out some kickass dubstep moves on the stage and a sumo wrestler was slapped.
Blush performing "Warrior" at the Social Star Awards 2013
Photo credits: Action Images / Norman Ng
Yes, a sumo wrestler was slapped. They actually used his tummy fat as a drum! I kid you not. It was crazy!
LMFAO's SkyBlu got the crowd up on their feet with his party & club hits "Pop Bottles" and of course, the world-famous "Party Rock Anthem". Grammy-nominated R&B & neo-soul crooner Eric Benet impressed the audience and slowed things down a little with his incredible vocal range and falsetto with "News For You".
Five-time Grammy winner Cee Lo Green performed two of his biggest hits – "Crazy" and "F*** You". And just in case you were wondering, he did not sing the PG-13 version of the song, "Forget You". He retained the original meaning of the song without actually saying the vulgarity. Basically, he just pointed the microphone to the audience and made them scream the catchphrase of the song instead. Smart move, Cee!
Tummy Talk performs at the Social Star Awards 2013
Photo credits: Action Images / Norman Ng
Justin Bieber won his second award of the night when he was crowned the King of Social Media with the Almighty Award. He is, no doubt, the most famous person in the world right now and definitely the most influential person as well. And he's only 19 years old.
PSY performs "Gentleman" at the Social Star Awards 2013
Photo credits: Action Images / Norman Ng
To wrap up the show, South Korean sensation PSY took over the stage with his latest single "Gentleman" and of course, he also performed his phenomenal hit "Gangnam Style", which has had 1.6 billion views on Youtube to date. With the entire audience up on their feet dancing along to "Gangnam Style", the night definitely ended with a bang!
Award winners:
Most Popular Music Solo Artist: Justin Bieber
Most Popular Music Group: One Direction
Most Popular Actor: Selena Gomez
Most Popular Sports Team: FC Barcelona
Most Popular Sports Person: Cristiano Ronaldo
Most Popular Film: Twilight
Most Popular Game: Candy Crush Saga
Most Popular Brand: Samsung (Mobile)
Most Popular TV Show: The Ellen DeGeneres Show
Most Popular Social Show: PewDiePie
Almighty Award: Justin Bieber
Missed the show? Thought it was so awesome that you needed to watch it again? No problemo! The Social Star Awards 2013 has been immortalised onto Youtube and it will remain available for your viewing pleasure whenever and wherever for as long as Youtube, social media and the internet exists. Which, I hope, is forever.
If you loved this article, you might also enjoy the following: