June 18, 2014, 4:15 am PT by Faye Leck | No comments
If you haven't heard of up-and-coming British band Rixton, you've probably been living under a rock. Comprising of Jake Roche, Lewis Morgan, Charley Bagnall and Danny Wilkin, the band rose to fame from their YouTube covers. Previously known as Relics, they were signed by Scooter Braun's SB Projects in 2012 and the rest is history.
The band's debut single, "Me and My Broken Heart", was released on March 14, 2014 and has charted in Australia, Sweden and the United States. The music video for "Me and My Broken Heart", which centers on the members of Rixton falling victim to attractive female con artists, was released on two weeks later and has since gotten more than 7,000,000 views on YouTube. The song is undoubtedly a hit, it is so catchy that you'll find yourself humming the song everywhere you go. After all, it's quite true that "all we need is a little love in our lives", right?
If you're a Rob Thomas fan, you might find "Me and My Broken Heart" to be chillingly similar to his 2005 single, "Lonely No More". Rixton's lead vocalist Jake Roche discusses this in an article for Billboard: "We've been a huge fan of his [Rob Thomas], so we took a lot of inspiration from him and wanted to give him a tip of the hat." Rob Thomas has responded positively to the use of his sample.
I personally have fallen head over heels for this band — one reason why is that Jake, Lewi, Charley and Danny are all very good looking lads. However, Rixton is not all show and no substance. Not only are they captivating in live performances but they are also genuinely charming and lovely to their fans, with who they often interact on social media.
You can check out the Me and My Broken Heart EP, which also includes three other songs: "Appreciated", "We All Want the Same Thing" and "Hotel Ceiling". Just a little tidbit: "Hotel Ceiling" was written by British singer-songwriter Ed Sheeran!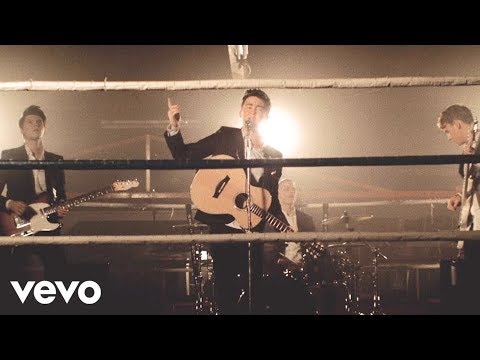 Photo credits: Rixton / Facebook
If you loved this article, you might also enjoy the following: