September 9, 2014, 4:27 am PT by Faye Leck | No comments
Formed in 2012, Trick is an up-and-coming pop duo consisting of singer/songwriter/producer Marc Lian and rapper/songwriter Richard Jansen. Based in Southeast Asia, Singapore, they are one of the most prominent Singaporean acts having received heavy airplay on local radio stations. Trick has gained a fast-growing fan-base who call themselves Tricksters, following the release of their singles "BPM", "The Life" and "Up All Night".
Following the news of the upcoming release of their latest single "Sunshine", we had the opportunity to sit down and speak to the interesting pair about what brings them sunshine and how the song writing process came about. Also, Marc talks about how he feels being dubbed at k-pop star Jay Park's doppelganger!
You've been a group since 2012. How would you say your music style has grown or changed since your inception?
Marc: When the first single was out, we were still trying to find the right style and sound. We always try to mix it up with the genres—not just stick to one kind—to make a new sound.
Richard: Every single has been different genre-wise so it [our sound] has always been changing.
Marc: We still seek to maintain the pop sound though.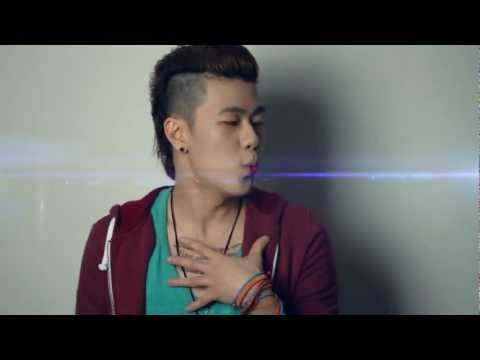 You guys started off by posting covers of songs on YouTube. Now that you have your own music, will you still be doing that
Marc: We are actually planning on a few covers to be recorded in the near future but at this moment, we would most likely be focusing on our own music now that we have a new single coming out.
Trick is one of the most prominent Singapore acts, having received heavy airplay on local radio stations. How does it feel to have won the hearts of the mainstream audience here?
Richard: It's not easy to win the hearts of Singaporeans!
Marc: I don't know if we have yet! The local radio stations have been really nice to us and very supportive. We feel honoured and really thankful for the support.
So Marc, how do you feel about being dubbed as K-Pop star Jay Park's doppelganger?
Marc: [Laughs] I don't know man, I think it's flattering. We actually opened for Jay Park in Malaysia when he had a showcase there. When we were entering the venue, which was at Zouk KL, a couple of fans who were queuing outside thought that I was Jay Park. It was all pretty funny.
Your latest single is called "Sunshine". What is one thing that brings sunshine to your life?
Marc: To me, it's music. Right now, I just can't imagine the world without music.
Richard: Yeah, music, family. That's the main things we need. If I'm not doing music, I don't know what I'll be doing right now.
Marc: And pets.We both have pet cats. I do like my cat!
Why did you choose to incorporate some of "You Are My Sunshine" into your song? It's quite interesting!
Marc: That idea actually came about in 2012, [when] I had the idea of using that song as a sample. I actually wrote the chorus a few years ago. When we were finished with "Up All Night" and were looking for our next single, I sent that chorus to Richard and he liked it. We wanted to go for a reggae feel, which I really like. Richard sent back his stuff with his verse and I was like, "Oh, it's pretty good!". So we decided to go ahead with this song [for the next single]. We let Sony Music hear it and they were on board [with it] too.
So, your songwriting process takes place over a long period of time?
Marc: Yeah.
Richard: It depends, actually. Marc has some songs that he writes and leaves it [aside].
And you revisit these songs when the inspiration comes?
Marc: Yeah because I do have some songs that I've put in a vault. These are song ideas that I have written years or months ago. Some of them are bad, some of them are good. We take the good ones and work on them.
Can you each name a bad habit the other has?
Richard: Actually, nothing about Marc is good. [Laughs]
Marc: We've stayed together before when we were overseas and shared the same bathroom. After Richard showers, the floor becomes really wet and I like to keep my bathroom dry.
The fans would also like to know if Trick has any plans on releasing an album in future?
Richard: We are not planning on an album currently.
Marc: Yeah, not anytime soon, I would say. It could happen but I think an EP would be more likely. We would prefer to focus on one song and complete it.
You have a performance with AMPed this month. What can fans expect from the show?
Richard: We are going to be performing our new single for the first time and some of our other songs as well.
Marc: Because it's an AMPed show, the guys from AMPed are allowing us to use the new app and share our thoughts on it during the launch. It's a really awesome act for music. So the fans can expect that as well as our first live performance of our new single, "Sunshine". I think we may also have more news on our music video for "Up All Night", which has not been released for the longest time.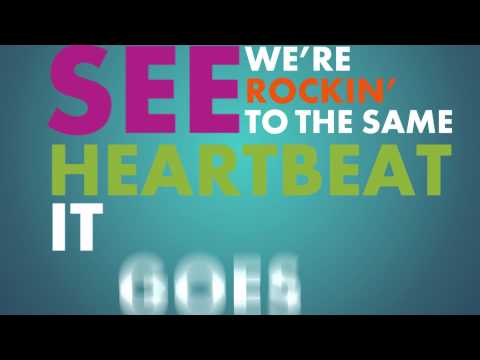 Photo credits: Jasmine Koh / Musichel.com
If you loved this article, you might also enjoy the following: