November 18, 2014, 7:08 pm PT by Faye Leck | No comments
Everyone is familiar with television music competition The X Factor, which has been adapted by many countries around the world. Fresh from Australia's X Factor competition is Marlisa Punzalan, who made Australian history this year when she became the youngest winner of The X Factor (Australia). The fifteen year old vocal powerhouse released her long-awaited self-titled debut album Marlisa on Nov 7, 2014.
Marlisa opens with "Stand by You", Marlisa's debut single which was her X Factor winner's single. The track was certified gold by the Australian Recording Industry Association with over thirty-five thousand copies sold in Australia alone. A beautiful song with meaningful lyrics, "Stand by You" motivates each and every listener to love themselves. Marlisa exudes maturity and confidence in her music and in her live performances; she is indubitably one of the brightest musical talents Australia has to offer the world today.
On the album, Marlisa also treats her fans to covers of fan favourites like "Let It Go" from Disney's Frozen, "Girl on Fire" by Alicia Keys and "Titanium" by David Guetta and Sia, where she puts her amazing vocal range and musical embellishment skills on display. We can imagine how proud her mentor Ronan Keating must be of her.
A bright star like Marlisa must not go unnoticed. For our Australian readers, do not miss Marlisa shine as she tours with Australian singer-songwriter Guy Sebastian on his Madness Tour in February 2015. For the rest of the us, however, all we have for now is Marlisa.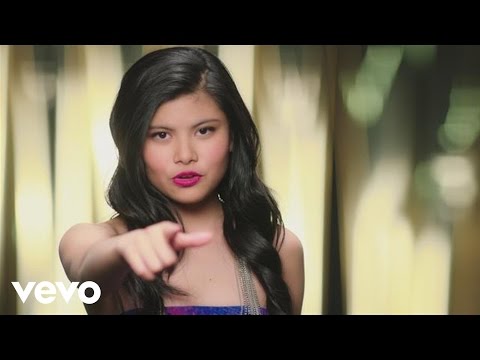 Track-listing for Marlisa:
"Stand by You"
"Yesterday"
"All by Myself"
"Hopefully Devoted to You"
"Let It Go"
"Nothing Else Matters"
"Try"
"Titanium"
"Somewhere over the Rainbow"
"Girl on Fire"
"Impossible"
Photo credits: Marlisa Ann / Facebook
If you loved this article, you might also enjoy the following: