December 25, 2014, 7:33 pm PT by Faye Leck | No comments
UNEARTHED features hidden gems in music for all music lovers to discover great new music and for emerging artists to gain online exposure.
Song: "Tonight" by Chasing Grace
Genre: Indie pop
Description: Hailing from Hertfordshire, United Kingdom, four-piece band Chasing Grace (Phil Plested, Grace Ackerman, Phil Leigh and Matt Holmes) are old school friends who have been making music together for over four years.
For fans of: Mumford and Sons, James Arthur, Jessie Ware
"Tonight" by Chasing Grace is the perfect road trip anthem. Oozing youth and freedom with hard drum beats and clever lyrics, the song was produced by one of the hottest producers today: Naughty Boy. Ace production coupled with the clear vocals of Grace Ackerman and the husky voice of Phil Plested shaped this catchy tune that will easily be fancied by any fan of indie, folk, pop or rock music.
Social Media: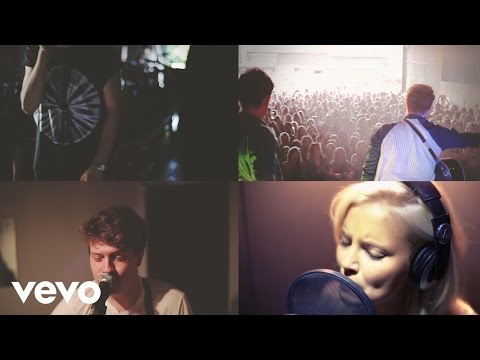 Photo credits: Chasing Grace / Faceboook
If you loved this article, you might also enjoy the following: